Welcome to Stokley Properties
Professional Residential Property Management Services
Leasing
Management
Sales!
Management Services
Services for Residential Property Owners in Contra Costa County.
Real Estate Investment Services
Valuable resources and information for Real Estate Investors.
Services for Existing Renters
Access the Tenant Portal to Submit Maintenance Requests & Pay Rent.
Search Available Properties
Search Contra Costa County homes, condos & apartments for rent.
Are You a Landlord Near Walnut Creek?
We can help you earn more on your investments.
What does professional property management mean to you?
For some companies, it's simply collecting rent and placing tenants and sending vendors over when repairs are needed.
We give you more.
With our operational expertise, Stokley Properties can keep your property 100 percent occupied and earning you positive cash flow. Whether you have a single family home, a condominium, or a multi-unit building, we are here to help you earn more and spend less.
We are a full service Walnut Creek property management company, providing real estate services to the entire Contra Costa County area. Talk to us about your rental properties, and we'll help you increase your Return on Investment (ROI) and take advantage of additional investment opportunities.
How To Invest Wisely in Bay Area Properties
Residential property management in Costa Contra County is what we do best. But, we know that good management starts with good properties. So, we can help you invest wisely in and around the Walnut Creek / East Bay area. We are real estate investors just like you, so we approach every property we manage from your perspective.
Leasing
One of the reasons we're one of the top property management companies in Contra Costa is that we place the best, most qualified tenants. Our residents are reliable, responsible, and able to demonstrate a record of paying rent on time and taking care of properties.
We use a thorough screening process and a strategic marketing campaign to
Read More »
ensure only top-tier tenants come through your doors. We won't rent to anyone with unqualified credit or any negative landlord references. This brings you peace of mind and increased ROI.
Services
Our full service property management system includes annual property reviews, taking care of tenant relationships, professional accounting and documentation, and any other detail that needs attention once a tenant is in place.
We'll also work with you when you're ready to acquire new properties or sell
Read More »
your investment. Our brokerage services complement our property management expertise, and you benefit from that by having the same consistent, expert services throughout the entire lifecycle of your investment.
Reputation
Stokley Properties is one of the leading Contra Costa property management companies because we're good at what we do, and we focus on providing outstanding customer service to our owners and our tenants. We run a positive, focused company that allows us to take all the worries and concerns off your plate. Stokley Properties has an excellent reputation and is known for being smart, responsive, and proactive.
Read More »
We provide property management Walnut Creek / Contra Costa owners love.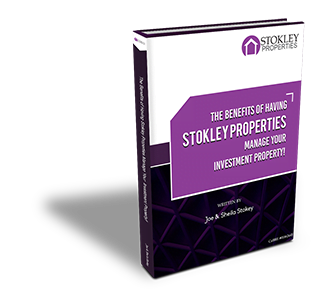 We Can Answer Your Questions About Your Pleasant Hill Investment Property
Or any property in Contra Costa County, for that matter!
Check out our free eBook, "The Benefits of Having Stokley Properties Manage Your Investment Property!"
This eBook will help you:
Understand how to increase your profits
Learn how to avoid common landlord pitfalls
Discover the value a property manager can bring
Areas We Serve in Contra Costa County
Managing properties in the greater Walnut Creek area means building and maintaining professional, respectful relationships with our tenants. We begin working with renters as soon as they express interest in one of our properties.
If you're looking for a clean and well cared for rental property in Contra Costa County that aligns with your budget and lifestyle, we can help you find your next home.
Stokley Properties Presents:
Old Town Martinez Bungalow!
Address: 614 Berrellesa St. Martinez, Ca 94553
Rent: $2895.00
Sq Feet: 750
Bed/Bath: 2 / 1.5
Totally remodeled from top to bottom, inside and out, Old Town Martinez Bungalow. Built in 1915, this historic one hundred and five year old house has been completely renovated.
Two bedrooms One and a half baths, modern all new stainless steel appliances. LED recessed canned lighting in every room, 9 foot high crown molding ceilings, due pain windows throughout .
Go out your front door and step back in time to Old Town Martinez.
Two blocks from the Amtrak Train Station, County Court House, Restaurants, breweries, Martinez Marina and Regional Parks .
Living at this address has it ALL!
Looking to Rent in Contra Costa County?
Managing properties in the greater Walnut Creek area
Serving Current Tenants
We're here to make your rental experience a pleasant one. Whether you need help with a repair or you're new to the area and you have a local question, please contact us. We're available for maintenance help 24 hours a day, 7 days a week, and you're welcome to contact us at any time with questions or concerns.
Serving our Future Tenants
If you've found a listing you like on our website or one of the other rental websites where we advertise, we can't wait to show you the property. Talk to us about our rental criteria and what you'll need to get moved in. Our leasing team is here to answer any questions and make the process as stress-free as possible.
Want to Learn More?
If you'd like to learn more about our properties and what it's like to work with Stokley Properties, get in touch. We'd be happy to talk more about our rental properties, our application requirements, and our leasing process.
We serve Walnut Creek, Contra Costa, Pleasant Hill, Concord, Lafayette, and the surrounding areas.