WHAT STOKLEY PROPERTIES OFFERS TO THEIR CLIENTS
Access to Preferred Vendors and Tradespeople
Having a long history in remodeling and construction, and with Stokley Properties long term relationships with excellent General Contractors, Plumbers, Painters, Flooring, Landscapers. You will achieve the very best look for your property & and secure the highest sales price!
Highly Effective Marketing
Stokley Properties utilizes a combination of the Multiple Listing Service (MLS) Online and Social Media , Print Media, Video Tours as well as Open Houses and Real Estate Networking Events to advertise and market your property to the greatest number of prospective buyers!
Professional Staging
With professional Staging Services dedicated to working with you to have your property look its very best!
Stokley Properties makes sure your property makes an excellent first impression to the greatest number of prospective buyers!
Photography / Videographer
In-House Photography and Videographer collaborate with the Stokley Properties Sales Team.
To present your property with all of its features and unique qualities to shine in its best light!
Results
The collective makeup of the Stokley Properties Sales Team is one with a wide scope of years of expertise.
With experience and knowledge in all areas of real estate sales and marketing. Form New Homes Sales, Investment Rental Property Sales, Residential Resale, Commercial Property Sales. We are here to serve you!
Stokley Properties is the leader in real estate investment property sales.
We focus on providing our clients with first class professional advice in the areas of selling, purchasing, and renovating a property for sale. 
Why work with Stokley Properties? 
Integrity
Dependability
Resourceful
Convenience
Familiarity
One-stop shopping
30+ years of experience
One-stop shopping
We are passionate about our community
Let Stokley Properties take your investment from start to finish.
"Mike is so very knowledgeable in the real estate market.  He went out of his way to make sure we were happy and settled in our new home."
Selling an Investment Property
The sales process is focused on attracting buyers quickly who are willing to pay top price for your property. We'll help you navigate the process and negotiate the best deal. From our sales team, you can expect:
Read More
Professional staging services

Professional photography, drone footage, virtual tours, and full color brochures

Syndication to market your property across social and real estate platforms

Professional Transaction Coordination Services for risk management

One-year home warranties with additional seller's coverage

Buyer showing feedback surveys and marketing status reports

Competitive market analysis update reports, which we'll send monthly
We are board members of the Contra Costa Association of Realtors, and we're active with the Contra Costa Realtors In Motion (CCRIM) organization, bringing resources and knowledge to the sale of your investment property.
Purchasing a Investment Property
Whether you're buying a home or an investment property, we'll help you work through the inventory and understand the market, making the process successful and stress-free. When you're ready to buy, you can count on us for the following:
Read More
We empower you by providing up-to-date information to ensure you are most satisfied with your home purchase. 

Access to "coming soon" homes for sale before they are posted to the MLS via our marketing meeting CCRIM.

Complimentary professional Transaction Coordination Services to ensure disclosure transparency. 

Proven negotiation expertise and strategies to increase your chances of prevailing in a competitive multiple offer situation.
Renovating an Investment Property
Our renovation services can help you get your property onto the market sooner.
We offer free services, including:
Read More
Consultation

General contracting

Expert color coordination

Staging services
Optional services include:
3-D walk through of your property

Professional photography

Video drone footage
Stokley Properties works with what your property offers us. We do not try to re-invent the wheel when we're buying and selling your home. Our expertise rests in identifying the strengths of your home and offering suggestions on how to maximize any re-investment dollars back into your home at the time of sale.
"My wife and I recently sold our Walnut Creek home with the help of John Millino .
We can't say enough positive things to express how happy we were with his service .
If you are looking for a good experience and want to work with a true professional we highly recommend John !"
"Listing my property with Stokley Properties was a great decision for me to make .
Joe and his team handled everything , from painting and new flooring to staging and marketing  to make my property look its best !
Make a great decision and work with Joe's team and Stokley Properties"
Business Development / Sales
Michael Moore
Business Development / Sales
Patty Lin
Broker/Owner | Business Development & Operations
Joe Stokley Jr.
Business Development / Sales
Kelly Millino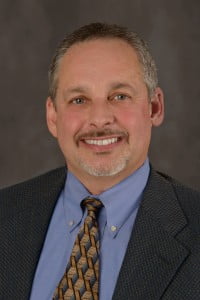 Project Manager / Business Development
John Millino
"Joe Stokley and John Millino were terrific to work with . Their professionalism and experience made the process of selling our home and purchasing another one smooth and easy!"
Understanding the Local Real Estate Market
Who are the decisive buyers in our marketplace today?
There are two types of buyers in our market right now:
Fixers who are looking for as-is sales. These investors are flippers and deal makers ready to pay in cash and looking to buy distressed homes.
The turn-key Generation X and Generation Z. They want their perfect property now, and they're willing to pay top dollar for it. They're unable or unwilling to make any updates or upgrades, and they're not interested in putting any sweat equity into their investment.
At this time, there isn't much crossover in the middle. It's one or the other, and we're prepared for both.
Stokley Properties offers one-stop shopping for all your real estate needs.
Lifecycle of a Rental Property Ready for Sale:
Tenant has lived in the property for two to 10 years.
At turnover time, it's time to assess the work that needs to be done.
We send a contractor to the property to provide an estimate.
Owner approves the work and we schedule it with our vendors.
The average project timeframe is fairly standard.
Paint and carpet: 2 – 3 weeks
Paint, carpet, cabinets, counters: 4 – 6 weeks
Paint, carpet, cabinets, counters, lighting, extra construction: 6 weeks
Staging will take two to four days, and then we'll launch the marketing, which includes flyers, MLS listings, email blasts, open houses, and broker tours. This takes three to five days.
We can take your investment from beginning to end. It's all about time.
Why would you sell with Stokley Properties?
Integrity
Dependability
Resourceful
Convenience
One-stop shopping
Familiarity
60 Mt. Tamilpiais in Clayton
Preemptive offer by the buyers, $40,000 over full price
470 East E Street in Benicia
2 offers $10,000 over full price
212 Via Planeta in Martinez
13 offers $40,000 over full price
"My wife and I feel very fortunate to have had Michael as our realtor.  He guided us through the process in an efficient, professional manner and made the home buying experience an enjoyable one."
What People Are Saying About Us
Want to Learn More?
If you'd like to learn more about our properties and what it's like to work with Stokley Properties, get in touch. We'd be happy to talk more about our rental properties, our application requirements, and our leasing process.