What's My Estimated Home Value?
Thinking of Selling? 10 Steps to Success
We have a plan so you know what to expect every step of the way.
Sign
Sign a sales agreement with Stokley Properties and we'll get right to work on preparing your home.
Inspect & Disclose
We'll evaluate your property and let you know if any work is needed to make it market ready.
Improve
Cost-effective updates and upgrades that will attract higher home values and qualified buyers.
Clean
Professional cleaning that's detail-oriented and precise. Your home will stand apart from the competition.
Stage
Buyers need to imagine themselves moving right in. We know how to set a scene that connects emotionally.
Photograph
Good marketing photos make all the difference. It's the first place homebuyers will go when they reach your listing.
Advertise
Strategic marketing that includes online advertising and industry networking to drive interest and competition.
Show
Easy, convenient, and responsive showings for buyers interested in your home. We'll follow up after every appointment.
Under Contract
Leave the negotiating to us. We'll get you to the desired price and the best terms with a signed contract.
Sold
Congrats. The home has been sold and you've got some new opportunities ahead with the money you've earned on the sale.
In my day to day I've dealt with many real estate agents. When the time came to sell our first beloved home, Michael Moore was the first guy I though of.
Not only does he know the real estate landscape very well but he truly understands what a customer needs.
A great salesperson sometimes needs to be a friend, a psychologist, share valued opinions, all while earning and maintaining trust.
Trust… that can be such a fleeting feeling sometimes but when you're dealing with the right person that is something that never comes into question. I can comfortably say that Michael Moore is that guy and I couldn't speak highly enough about him.
Michael Moore is a fantastic realtor. He meets with you initially and if you wish you make a plan with him which outlines everything that will occur in selling your house. If you wish to just put a "for sale" sign on you lawn and sell it as it is, he supports you. If you wish to make improvements in order to sell it for more, he supports you. He does not push or bully. Most importantly to me, he believes in being proactive, and not reactive which protects you from unforeseen mishaps. He is courteous, knowledgeable, experienced and most of all very giving of his time. He met with me at least 15 times in two months giving his best advice and recommendations. The people he advises you to work with are the best in the business! Unbelievable, he will help you even much after the sale is over with.as in when I called him to ask him a favor 8 months after my house sold. He graciously came through for me proving that he really is a kind person as well as a consummate professional.
Michael Moore helped me buy a house in Walnut Creek. During the week I closed on my house, one of my co-workers said to me, "You must be really great at hiding your stress because there is no way I could be as calm as you are while buying a house."
I said, "Actually, I have an incredible agent. He's made the whole process smooth and painless."
But let me back-up. I chose Michael Moore after interacting with about a dozen real estate agents in the Walnut Creek area. Michael was the only agent to take the time to ask me a thoroughgoing set of questions about what I was looking for, what we wanted in a new house and what we didn't want. His approach was thoughtful and personalized. He quickly started making recommendations and showing us properties that fit our needs.
Before long we settled on a house in Walnut Creek, and it was here that Michael's deep expertise and high touch service made the difference. I travel extensively for work and I was not even in the Bay Area for most of the process, but Michael handled every aspect of due diligence, inspection, offer and close masterfully. While this was not my first home purchase, it was by far the easiest purchase process I've ever experienced. It went off without a hitch.
I give Michael the highest recommendation to anyone who expects and demands a lot from from their agent, especially those who have limited time. Michael is truly great at what he does and it comes through in every aspect of his client service.
Michael came to our home and listened attentively to our situation and needs. He clearly presented the options of renting through their property management company, or selling. He patiently explained how a 1031 exchange works. We appreciated his patience working with the dynamics of our family situation. He never rushed us, or pushed us into anything we weren't comfortable with. He went out of his way to explore all options of how to sell our unique older home, up a private road on a hill.
I recommend Michael to anyone looking for a competent realtor who knows the industry well and knows how to work with complicated people.
Michael Moore represented us in our recent search for a home in Discovery Bay. He did an outstanding job and we were able to find, buy and close on our home all in a 5 week time frame. Michael handled everything from the start, making this whole process a very pleasant experience. Communication was very proactive, timely and honest. He made sure all the appropriate inspections were completed, handling all of the details and even after the house closed he arranged to have it deep cleaned, carpets cleaned and provided a handyman to take care of the small and minor repairs that were needed. These extras are priceless — to be able to move into a home that is ready to be occupied is a very special perk. We would recommend Michael to anyone who is looking for a new home and wants it to be a seamless, painless smooth transaction. He takes care of you from the beginning to the end. You're in good hands if you choose Michael as your Realtor.
Why Work With Stokley Properties?
From Tune-ups, Makeovers or Major Renovation, Stokley Properties has helped more homeowners prepare and market their property than any other real estate firm!! All of our vendors are licensed and insured with a proven track record for your success.
Business Development / Sales
Michael Moore
925-588-4846
Business Development / Sales
Patty Lin
925-200--5301
Broker/Owner | Business Development & Operations
Joe Stokley Jr.
925-878-1603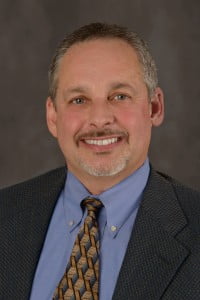 Project Manager / Business Development
John Millino
925-286-0406